In lists of the greatest inventions ever made, concrete is often in contention for the top spot. That's not surprising when you consider it's the most used man-made material on Earth.
Each year around 2.5 tonnes of it is poured for every person in the world and 70 per cent of the global population live in homes made with concrete. But that production comes with a great cost to our planet – the production of cement, the active ingredient for concrete, is responsible for around seven per cent of global CO2 emissions.
One of the leaders in decarbonising the process of cement making is Ecocem, an Irish cement company founded in 2000. In May, the company made headlines around the world when Breakthrough Energy Ventures, the $2billion fund led by Bill Gates, made an investment of €22.5million in the Irish company.
Breakthrough Energy Ventures' backing is affirmation of Ecocem's investment in two decades of developing low-carbon cement. Ecocem has long been a pioneer and market leader in slag-based and other green cements.
Martin Collins, general manager of Coshla Quarries, in Athenry, Co. Galway has been working with Ecocem since 2009. For the past few years the west of Ireland quarry company has been making blocks with Ecocem's green cement. "I find the quality is good, the workability is good, and we're doing our bit for the environment, which is very good too," says Collins.
At a glance – Coshla Quarries
Located in Cashla, Athenry, Co. Galway, Coshla Quarries is a 72-acre limestone quarry delivering concrete and stone products since 2007. Involved in commercial and education projects ranging from roadways to the construction of school campuses, Coshla have worked on large-scale projects such as the N6 Galway-Dublin dual carriageway the M17/M18 Gort-Tuam motorway and Coláiste An Chlairín in Athenry. The have also supplied materials to key health projects in Galway, including University College Hospital under main contractor BAM, as well as to Medtronic and Boston Scientific in Parkmore, Galway.
Collins adds that they are using a high percentage of GGBS in their products, and there is more interest in Ecocem products. While ultimately a lot of the final decisions on which product to go with hinges on price – there's no difference in cost between Ecocem products and traditional cement.
Collins says green cement products are getting specified in higher percentages on "bigger jobs and government jobs." "One of the main reasons for sticking with Ecocem and GGBS is the Ecocem team," Collins said.
"They have a serious team of people and their technical department is second to none." Ecocem's innovation in cement production is to combine ground granulated blastfurnace slag (GGBS), a by-product from the steel industry, and combine it with traditional cement. In effect, Ecocem is solving two problems – putting waste to use, driving the circular economy but also cutting back on the production of clinker – a binding agent that can make up as much of 70 per cent of the final cement product.
Producing clinker is an energy-intensive process that generates large amounts of carbon dioxide even if fossil fuels aren't used. Ecocem produces a range of low-carbon cements based on ground granulated blast furnace slag at four plants in Ireland, the Netherlands and France.
It supplies over two million tonnes of low-carbon cement annually and since start-up has achieved a cumulative reduction in CO2 emissions of over 14million tonnes.
Donal O'Riain, founder and managing director of Ecocem, says: "We share the conviction that rapid decarbonisation of cement manufacture is vital for the planet and that it can be achieved through innovation and the diffusion of new technology."
That quality and conviction has now been recognised on the global stage as the Ecocem expands and brings more sustainable building products on site.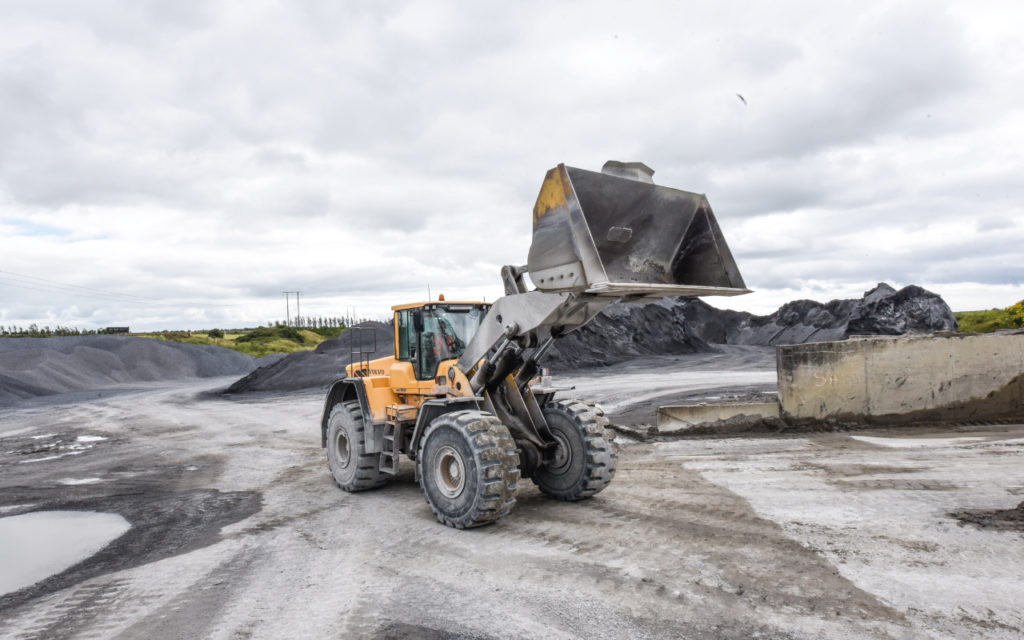 A concrete point of view
"Concrete is the foundation of human development, but its conventional production is highly CO2-intensive. The Paris Agreement on climate change demands that annual carbon emissions from the cement industry fall by up to 50 per cent by 2030 to limit global warming to 1.5 – 2 centigrade. Innovative technologies in the sector are therefore more needed than ever to reduce the carbon footprint of cement."
Teresa Czerwinska, EIB Vice-President in charge of innovation
"There's no question the cement and concrete sector is a massive contributor to global carbon emissions and one of the hardest to abate. That's why we're excited about the work Ecocem has been doing in Europe, and its continued focus, working with the existing cement industry to deploy new technologies and accelerate the adoption of ultra-low carbon cements. This type of cross industry collaboration is needed to drive real change."
Carmichael Roberts, Breakthrough Energy Ventures
"Europe and its partners support Ecocem, an independent company in the cement industry – one of the hardest to abate sectors. Ecocem's low carbon solutions can impact not only industrialised countries but also the emerging economies. With this third transaction in 2021, I am satisfied to see BEV-E adding to a portfolio of highly innovative enterprises in Europe, across sectors and challenges such as green hydrogen, renewable carbon sources, and today, cement."
Mariya Gabriel European, Commissioner for Innovation and Research