From his office in Dublin Vinnie Quinn, the co-founder of Evercam, a software service company, was able to bring me into some of the biggest construction projects underway in Ireland as we connected on a video call on a Monday morning in May.
From the colossal logistical operation at the core of the New Children's Hospital right up to a new whiskey distillery in Donegal, Evercam is providing its clients with a granular and bird's-eye view of what is taking place on constructions sites across Ireland and the world.
On-site cameras are not new, and thanks to social media the proliferation of time lapse videos of bridges being installed or apartment blocks going up provides a neat shareable visual documentation.
But while a time lapse video might generate plenty of likes, that's only a very small part of what a company such as Evercam is providing its clients in the construction industry.
When Evercam started out in 2010, they were building recording systems for prisons in Bolivia, police in Singapore, and they had also worked with Dublin City Council.
"When we got our first few construction customers we realised that the software we had already built was perfect for them to have many people looking at the cameras and solving problems and saving money."
Quinn said the guiding idea behind Evercam was that if you have the right image at the right time and you give it to the right person, you can help them solve a problem. "It was a huge revelation when we got a few construction customers and realised they were logging on more often, they were looking through more clips, they were sharing with more people."
That makes sense. While the technology that powers cameras has improved massively, Quinn said what was lacking was the software to help make sense of all the data that was being captured.
What Evercam, and other companies working in this space are doing, is providing a set of analytical tools to a wide range of stakeholders from engineers to quantity surveyors, architects and health and safety officers.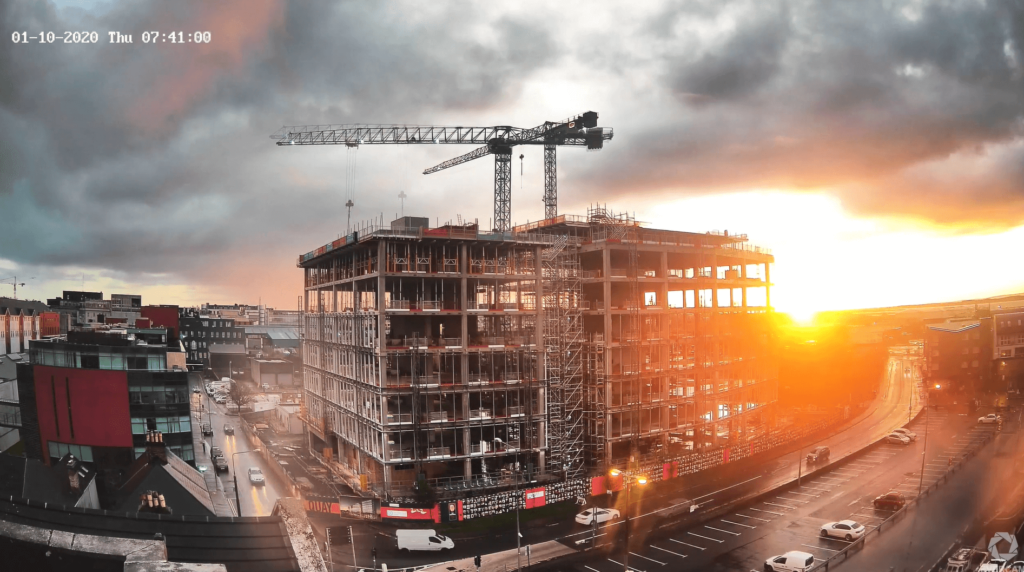 By way of example Quinn pulled up a building project in Dublin, selected a gate camera, and in a few simple clicks he was displaying a page showing the types of delivery vehicles that could be expected to come on site.
How many flatbeds came through that day? What did they offload? How long did each delivery last? Every one of those questions and hundreds of others could be answered through the combination of the cameras and the software Evercam has developed. And all this data could be accessed remotely.
After Evercam's 'construction revelation' Quinn said from then on the company went all in on making Evercam a construction focused company. "That was a real clear road plan then," Quinn said. "Because all of a sudden then, you're sitting down with the customer and saying, 'right what do you use it for, what do you want it to do, all these things?" The pivot has paid off too.
As well as working with clients across Ireland in pharma, tech, and with local councils, Evercam is operational in the UK, the US, Pakistan and Australia. This past April, along with TU Dublin and GagaMuller Technology, Evercam received €2million from Enterprise Ireland's Disruptive Technologies Innovation Fund (DTIF).
With Evercam you record absolutely everything "from start to finish" Quinn said, explaining if there are any queries during or after a project you have the ability to go in and mark up an image. The pandemic showed how a company such as Evercam is ideally suited for what has been the biggest disruption to the construction industry in modern history.
Quinn explained their cameras positioned on the roof of St Patrick's Cathedral in Dublin were ideally positioned for the conservation architects based in the UK. In a year of multiple lockdowns, cameras became a stand-in for site visits.
"We're in a world now that a video or a photo of something shows that it's the truth," he says. "Construction is one of those jobs that at the end of the day you have to do what you say you're going to do and it has to be ready inspected.
"If that can be inspected with a video clip or a still image, you're not just saving people time and money and travel, it is the absolute verification."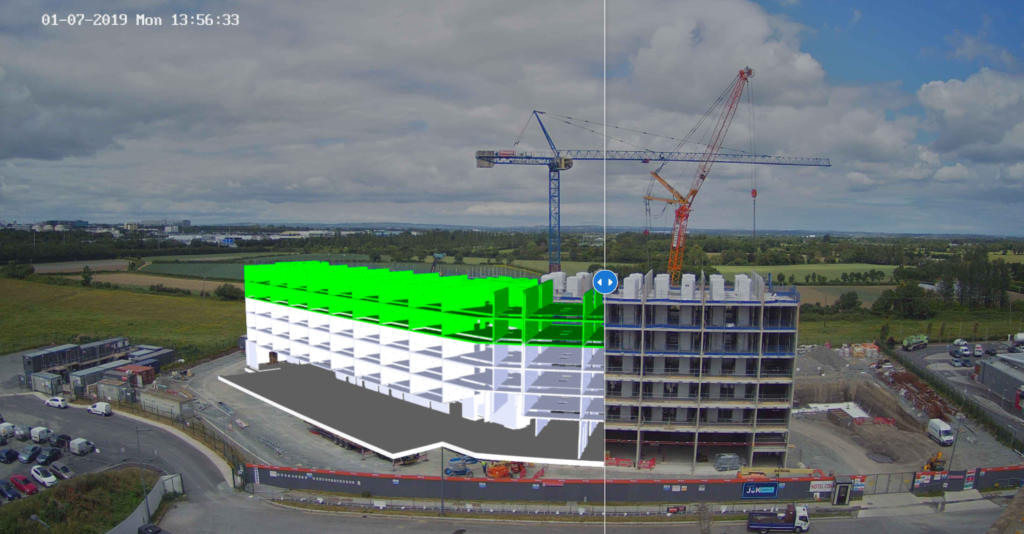 Quinn said clients are leading the way in pushing for the technology that Evercam is spearheading; it makes sense, it offers transparency and accountability. "They're paying the contractors and they want to see what's going on."
As Evercam grows and moves into tech spaces such as Building Information Modeling, it's only going to make the company more essential in construction projects. The cameras should be the first thing in and the last thing out," Quinn said.
It is however, the software that Evercam has developed which has made the Dublin[1]based company as essential as a trowel and spirit level.