Covid forced change in the workplace but the power behind it was driven by IT. Re-evaluating how to engage digitally can led to commercial opportunities, writes Azon Recruitment Group's Principal Technology Consultant Gary Caffrey
A long-established construction industry client recently had to critically re-evaluate their IT needs because of Covid-19. Although well experienced, they had recently sustained a rapid period of growth. They had always considered IT a necessary function of the business but not much beyond having the correct hardware and a strong network for staff.
When the pandemic hit, the sudden impact of having to switch circa 300 users to remote capability meant their small IT department was stretched very thinly. With all IT resources working on this essential project, other day-to-day IT needs started to slip through the cracks.
They took a strategic business decision to hire a senior IT resource to focus not just on the day-to-day but to work with senior management to define the medium to long term IT strategy and implement it.
The more I spoke with IT leaders from within the construction industry the more I learned about how these companies manage their IT. But I also started seeing how they were concerned about the 'next thing'.
Anticipating the next thing
The next thing is the unexpected, the unavoidable, the unforeseen – but a lot of companies are taking it further to ensure they're not left behind when it comes to leveraging IT.
The majority of construction companies are heavily reliant on outsourced partners to manage information technology but the comparison a lot of leaders make is to the way finance is managed. Most companies have an internal finance department with some functions managed by third parties. They understand the benefit of strong financial management, planning and support.
By recognising that IT is an area in which to invest, companies can manage costs and plan for the future. That is not to minimise the service provided by outsourced IT partners, who not only bring an essential service to IT infrastructure and support, but also provide invaluable expertise in areas like implementations, cybersecurity, and storage to name a few.
At the beginning of 2020, no one was anticipating having to move an entire workforce to remote working capability but companies had to adjust. As a result, they have a successful case study in favour of the flexible working arrangements for which employees have been asking.
This new structure helps their workforce with factors like childcare, commuting costs and work-life balance. It also gives the employees a much larger pool of candidates when they are recruiting. Covid was a forced change but the power behind it was driven by IT and a question being asked by a lot of senior management is how can we use our IT better?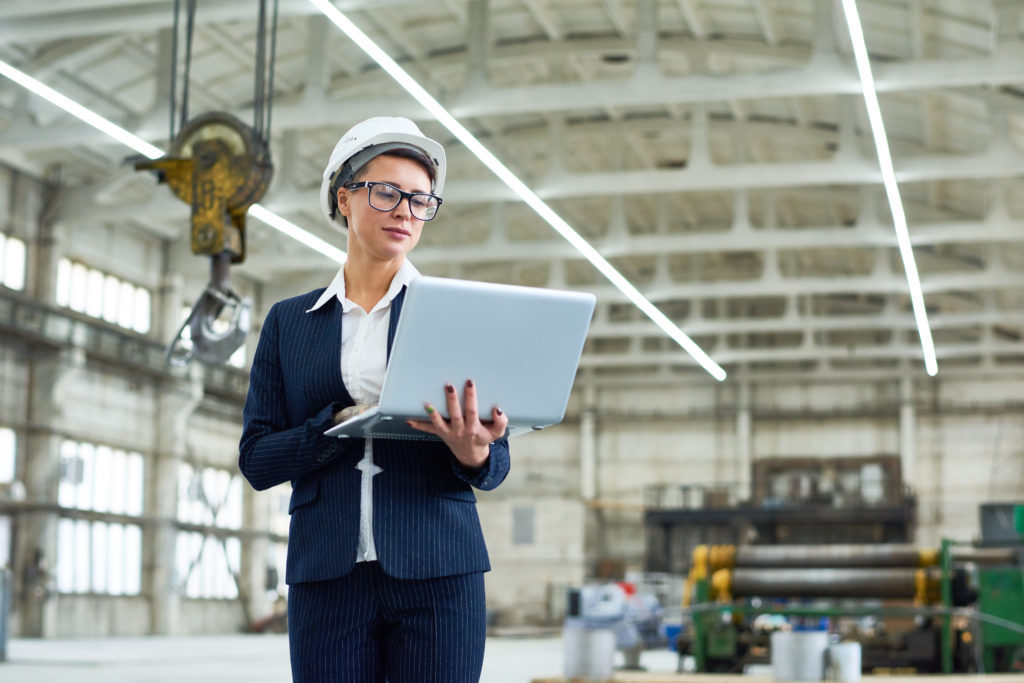 We have seen an increasing number of organisations developing solutions to problems using IT with some pivoting to develop those products for commercial use. This is not an option available to all but the investment in internal IT allowed them to recognise the opportunity and move fast to create a new and potentially lucrative revenue stream.
The power of data-driven decisions
A smaller example of this was a construction client that, as always, kept a lot of their IT in-house as a support function. Understanding the power of data and data-driven decisions, they expanded the role of their IT to include business intelligence. Their existing support team were given further training to add the skills necessary to deliver essential data to the business.
All new support hires are now required to have these skills. The cost was minimal and leveraged existing infrastructure but the impact was tangible and immediate. If business intelligence is reporting on the state of how things are, then business analytics takes it a step further.
We are seeing a massive investment across call sectors in data analytics and the construction industry is no different. By investing in business analytics, data can be used to identify opportunities and effectively allocate resources.
There are a lot of ways to think about information technology but in a lot of organisations there needs to be a conversation about what the expectations are from it. How it can be better. Companies that had to redesign how they managed data in the wake of GDPR would have appreciated a more proactive approach as would the victims of cybersecurity attacks.
These are higher profile examples, but the next unexpected thing is around the corner. As with Covid-19 it will be the forward-thinking companies who will not only survive but will gain an advantage on the competition.
Azon Recruitment provides contingent, executive search and Recruitment Process Outsourcing (RPO) recruitment solutions across multiple industries for both permanent and contract roles. Gary Caffrey leads Azon Technology, with over 14 years' experience between market leading tech firms and recruitment agencies in both Ireland and North America.